There are two types of people in this world. People who just let a bad parking job go through to the keeper and those who express their rage through the art of the note.
Revenge at Hyde Park.
It may seem like a petty gesture to whip out the ol' hairy bean bags and christen the door handle but it probably saved the note writer years of therapy (Giorgio)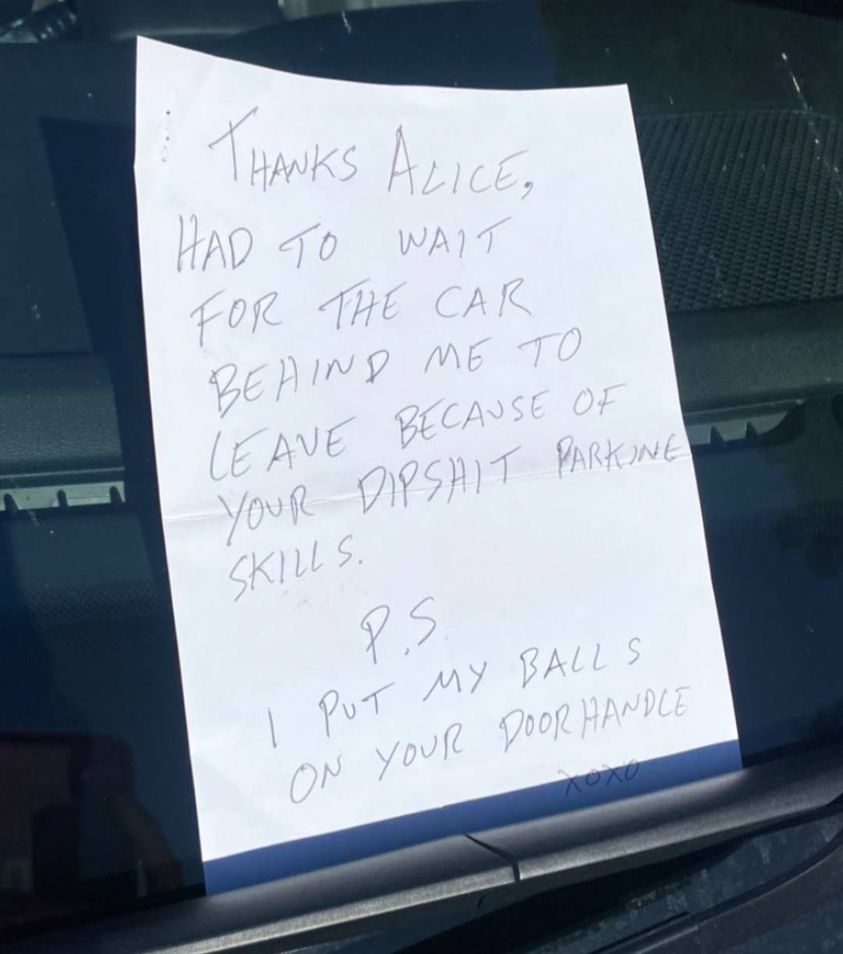 Damn PSA kids!
It's hard to know who to support here. Dickhead NIMBYs of PSA kids getting to drive Range Rovers and Teslas to school. I suppose the real winner of this battle is society.
Dogged at X-Mas
X-Mas parking is always a magical time of the year. It unites shit parkers with some of the angriest consumers in the game. Hope Santa delivered some manners!
The ABC's of shit parking
You have to respect the sort of person who hates inconsiderate parking enough to get a stack of business cards done up. This one screams anger in all the right ways.
Claremont Citizen
No matter the state of a park, sometimes the note writer just fails to win over the public. This is a classic case by signing off "Claremont citizen". No one cares.
Subi parker v Ranger
Simply the best. It's hard to imagine a better expression of white, hot rage than defacing your own windscreen with what looks to be liquid chalk. Message received!
Waterproofed rage
Sometimes the thought that your lovingly crafted note could blow away and be lost to the ages is too much to handle. That's when innovation comes in. No doubt a seasoned strata resident here.
Skull dragging out of the Strata
Nothing like a good threat in a parking note. Although the threat suggests Hilux driver, the handwriting suggests Suzuki Swift. So who knows if this was a toothless tiger all along.
Great use of a sanitary pad
Sometimes you have to use what you have available!
Pretty in pink
Great design always gets the message across clearer. This is a fanastic nod to the Barbie movie and unhinged rage.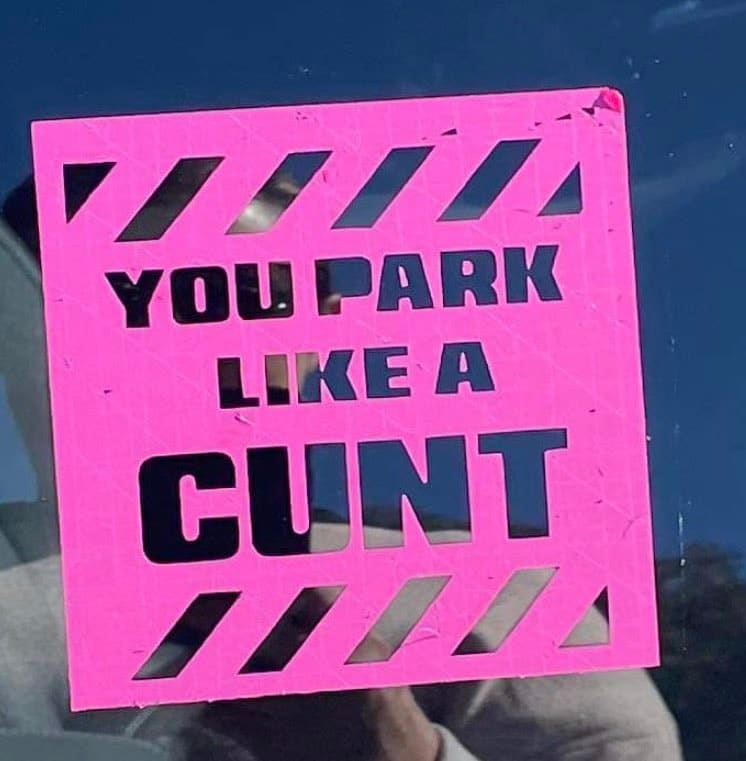 Documenting the Human Zoo is thirsty work, so if you enjoyed what you read how about buying Belle a beer, ay?