Spearwood is a suburb that demands respect. It stands defiantly in the face of gentrification and has that old burb charm that is rare. It's also a good place to get that pesky car stolen if you're into insurance claims.
1. Find your redemption arc and rise like a mighty Phoenix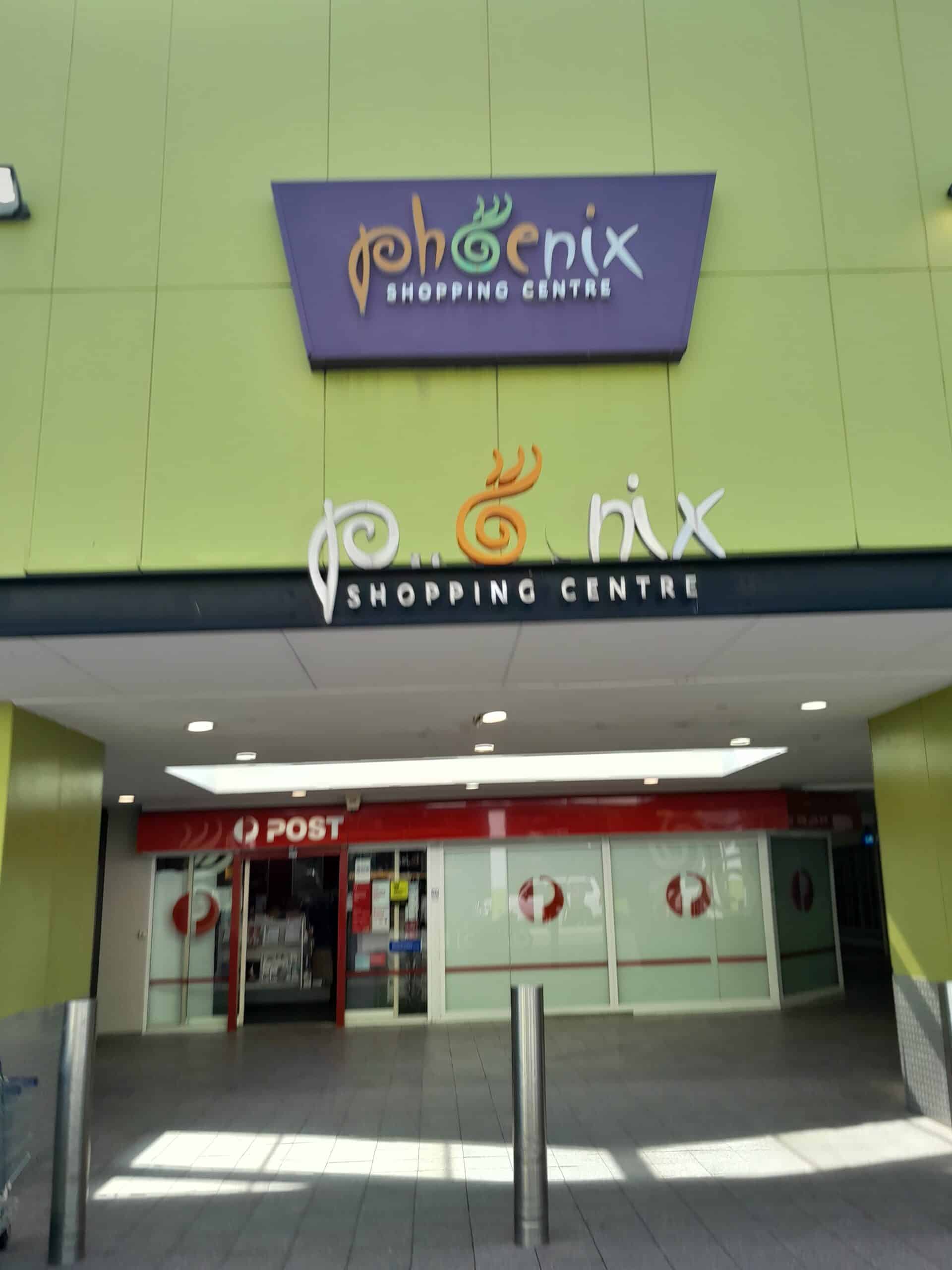 Just look at the sign at the entrance to the Phoenix Shopping Centre. It's missing a few letters but it's perfect anyway. That's you. Maybe the missing letters symbolise life goals, relationships, or perhaps teeth. Either way, anyone can make it in the Spearhood.
To blossom into your final form, just do as the locals do and cause some kind of scene in the shopping centre or car park. It's a time-honoured tradition and you'll be in good company. So what are you waiting for? Live your best life.
2. Live la dolce vita in the old world
It's no secret that Spearwood is an old-world stronghold. With the very best in ding-architecture, white pillars, lion statues, and the cheeky full-block-sized garden. Just ready to be fiercely guarded by Francenzo and his trusty hose.
You'll find the most garish, grotesque Italian homes to the east of Rockingham Road. To the west, you'll see a more modern, housing estate kind of feel. Never fear though, the Italians have made sure to have most of the streets named in their Italian honour. However, watch out for the turf war with the Slavs to the south. We see you Bosnich Way.
3. Manning Park Stairs
Manning Park is shared territory between Hami Hill and Spearwood but ask any Spearwoodian and they'll tell you the best part of it falls in the Spearhood – Manning Stairs, the poor man's Jacob's Ladder.
After mastering your arse with the SOR-grade activewear fitness MILFs, you'll be treated to a glorious view of Spearwood, Hami Hill, and C Y O'Connor's deep blue water. With any luck, you didn't get bit by a snake too! Fitness goals.
4. Get shat off at Macfaull Park
Macfaull Park is a great spot if you want to play disc golf while simultaneously dodging dog shit. It adds an element of disgusting danger to the game and really is why frisbee-fanatics flock to Spearwood every weekend.
Or you could fall into the parental category of Mcfaull Park user and enjoy a big whinge about the lack of a toilet facility after a day at the park with your family. Hey lady, just do your business on the floor like the rest of us!
5. Get Extreme
Spearwood has its share of BMX bandits doing the perilous journey up and down Rockingham Road looking for whatever is coming their way. However, it also has more of an organised location to get extreme. A well-decked-out BMX and skate park.
So why not live out your past when you were popular at school and do some irreversible wrist and ankle damage trying to pop an ollie like you could when you were 15? All the kids will think you're very radical and you can even promise to buy them some booze after you're discharged from emergency. Now that's cool.
6. Take your hat off to Spearwood innovation
One rarely sees the combination of a bottle shop and a petrol station. Despite this being the SOR resident's two primal needs. Well, Spearwood was a suburb that was sick of asking why not. So they made their dreams happen.
One can only marvel at the convenience of a Spearwood resident taking their stolen Yamaha PeeWee for a refill and picking up some more 12% Woodies to fuel their own little rampage tank. It's a beautiful thing.
7. Find your inner peace in the set of every woods horror movie you've seen
Peace Park is a striking park in Spearwood that manages to look like a cross the Blair Witch Project, the forest Sub Zero and Scorpion have it out in, and basically any other woods-based horror movie you've seen.
So head there at night, sit, and reflect on the likelihood of succumbing to an untimely death. Given its Spearwood, that's a reasonable chance anyway.
8. Give a good Spearwood welcome to all those gentrified, Hami Hill hippies on your way home
It's imperative the hippies don't start looking at Spearwood when they find themselves priced out of Hami Hill. So do your hosts a massive favour and cruise up Hamilton Road on your way home screaming obscenities like you'd have heard many of the locals do.
This way, Spearwood will remain the oasis of the Italian suburban farmer and the Phoenix shops menace to society. It's a delicate balance. Strange bedfellows but it works. So do your bit to maintain that.
Documenting the Human Zoo is thirsty work, so if you enjoyed what you read how about buying Belle a beer, ay?