After enduring another flaccid performance by Flagmantle last night a Perth man has made the brave decision to seek compensation for who he blames for his purple passion. Read his full claim below.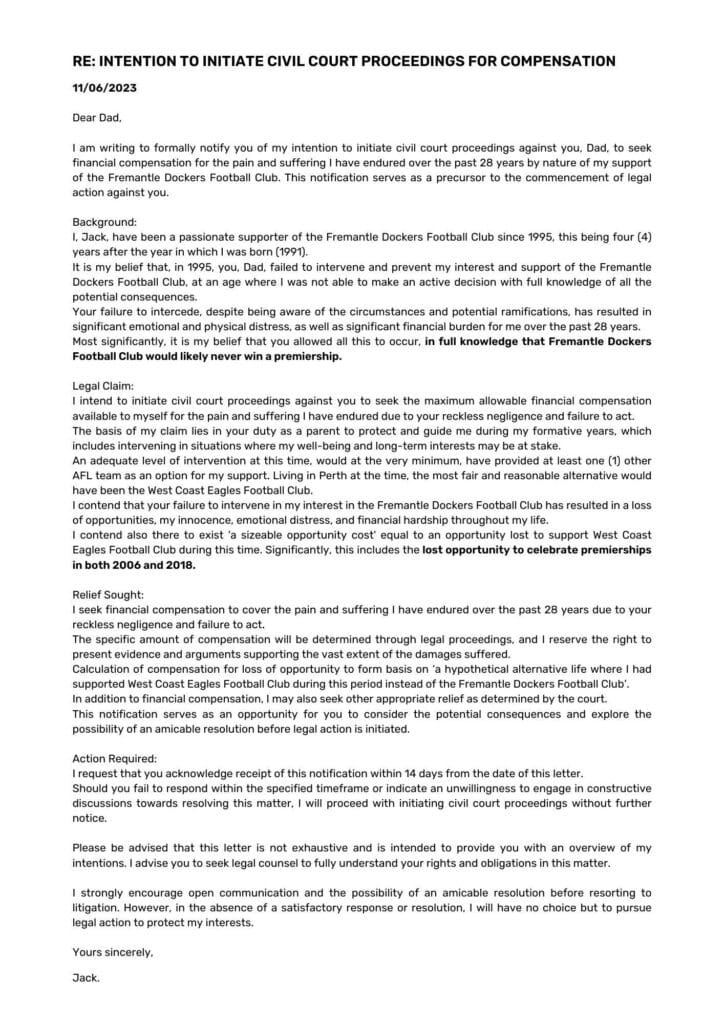 It's believed to be one of the first civil claims of its kind. No doubt plenty of North fans will be looking on with great interest to see how it goes.
Breaking in sport: West Coast Allow Oscar Allen To Play A Game Against Them To Keep Coleman Dream Alive
More on the Flagmantle rollercoaster HERE.
Documenting the Human Zoo is thirsty work, so if you enjoyed what you read how about buying Belle a beer, ay?